This article will guide Admins through the process of editing system-generated emails. The following email templates can be edited:
Course Management Emails
Live Learning Emails
User Management Emails
Self Registration Emails
Payment Emails
1. Navigate to the Email Templates page by clicking 'Admin', 'Tenancy Management' and then selecting 'Email Templates'.
2. Select the category of emails you intend to edit. Once the desired category is selected, click the down arrow in line with the email template you want to edit.
3. Click 'Edit' within the Email Subject Line field to update the email subject.
4. Click 'Edit' within the Email Body text box to edit the email body. The editing tool provided can be used to enter plain text or HTML and include links, images, media files etc.
5. Click 'Save' at the bottom of the current section. A popup will appear confirming the update. Click 'Continue'.
Please note: Each email template can be individually reset back to the default format by clicking the 'Reset to Default' button followed by 'Save'.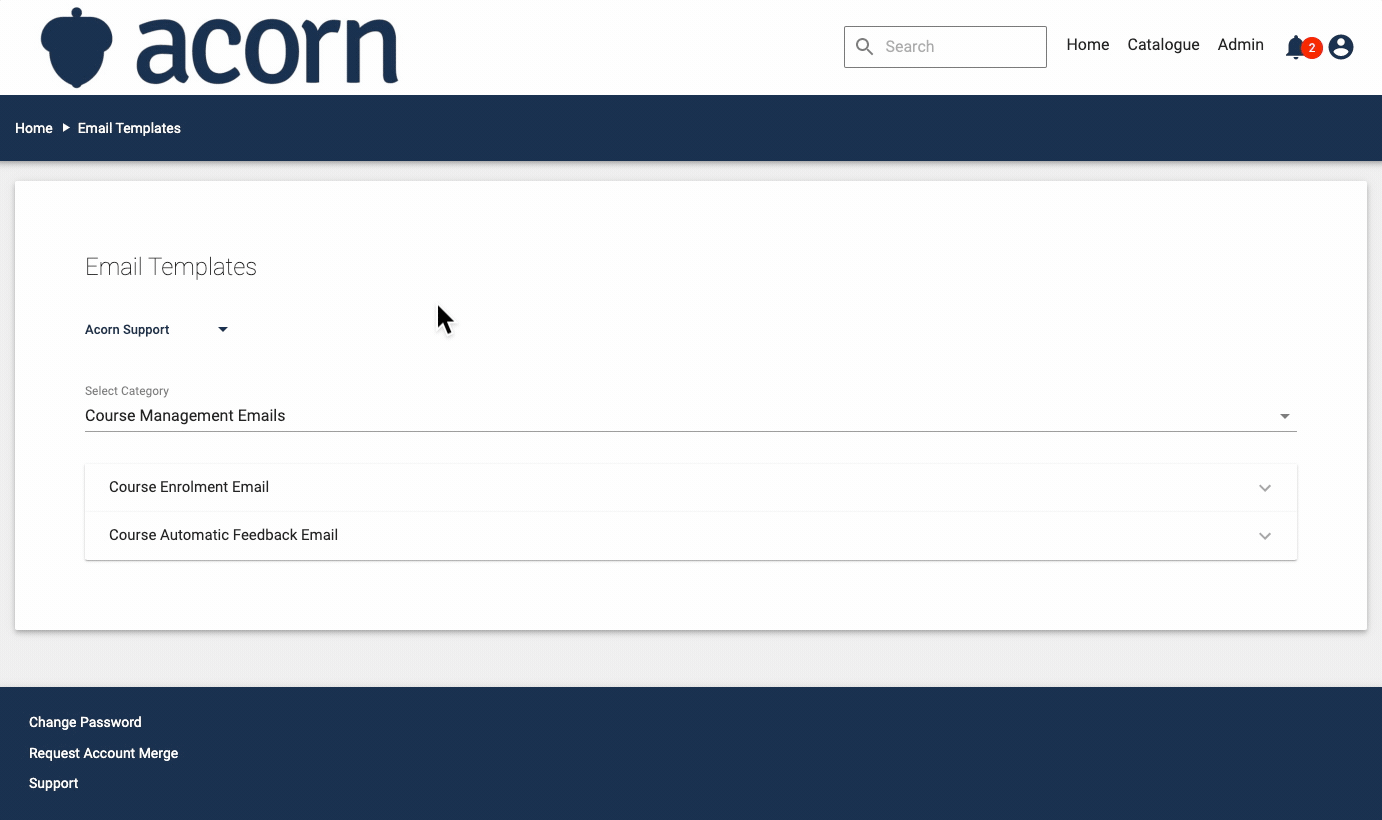 You have now edited or customised one of the system-generated emails sent to users.
2
2
Was this article helpful?
2 out of 2 found this helpful