This guide will teach you how to update an activity in a Course.
1. Proceed to Catalogue > Filter by Courses > Click
on the Course.
2. Click
> 'Start editing' > Click

next to the activity you wish to update.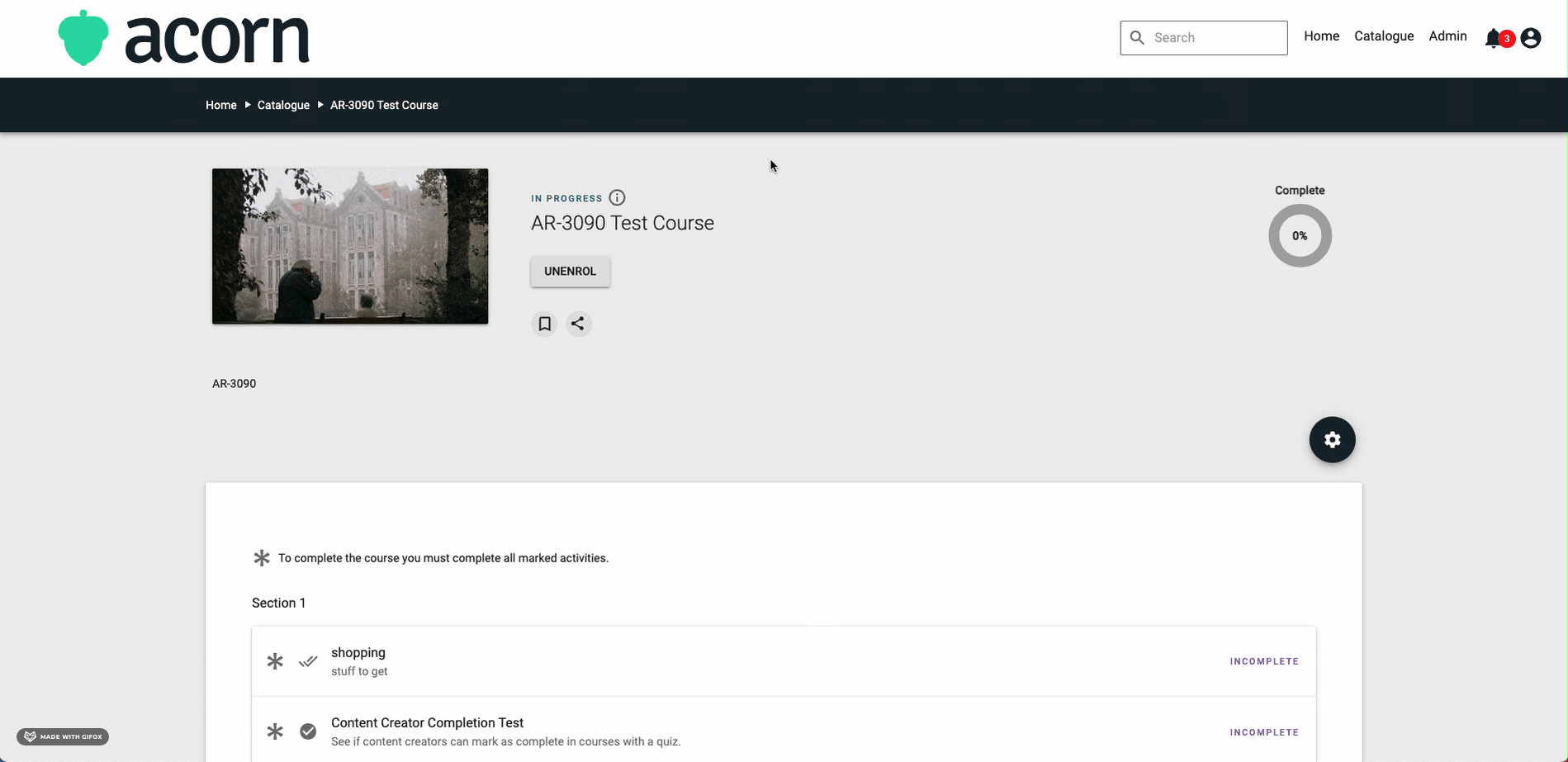 3. Update the activity's settings by following the below guides.
4. Click the
button to finalize.
Please read the bellow articles for in-depth guides on each of the activity types:
1
1
Was this article helpful?
1 out of 1 found this helpful