The Supervisor Feature grants additional permissions to a user who is engaged as a group leader/manager. We call these users "Supervisors" in Acorn but they can be line managers, team leads or department heads.
Supervisors in Acorn are able to run reports on the users they are assigned to and are given access to the Supervisor Dashboard. The Supervisor Dashboard contains customisable widgets that present training data for the users underneath the Supervisor.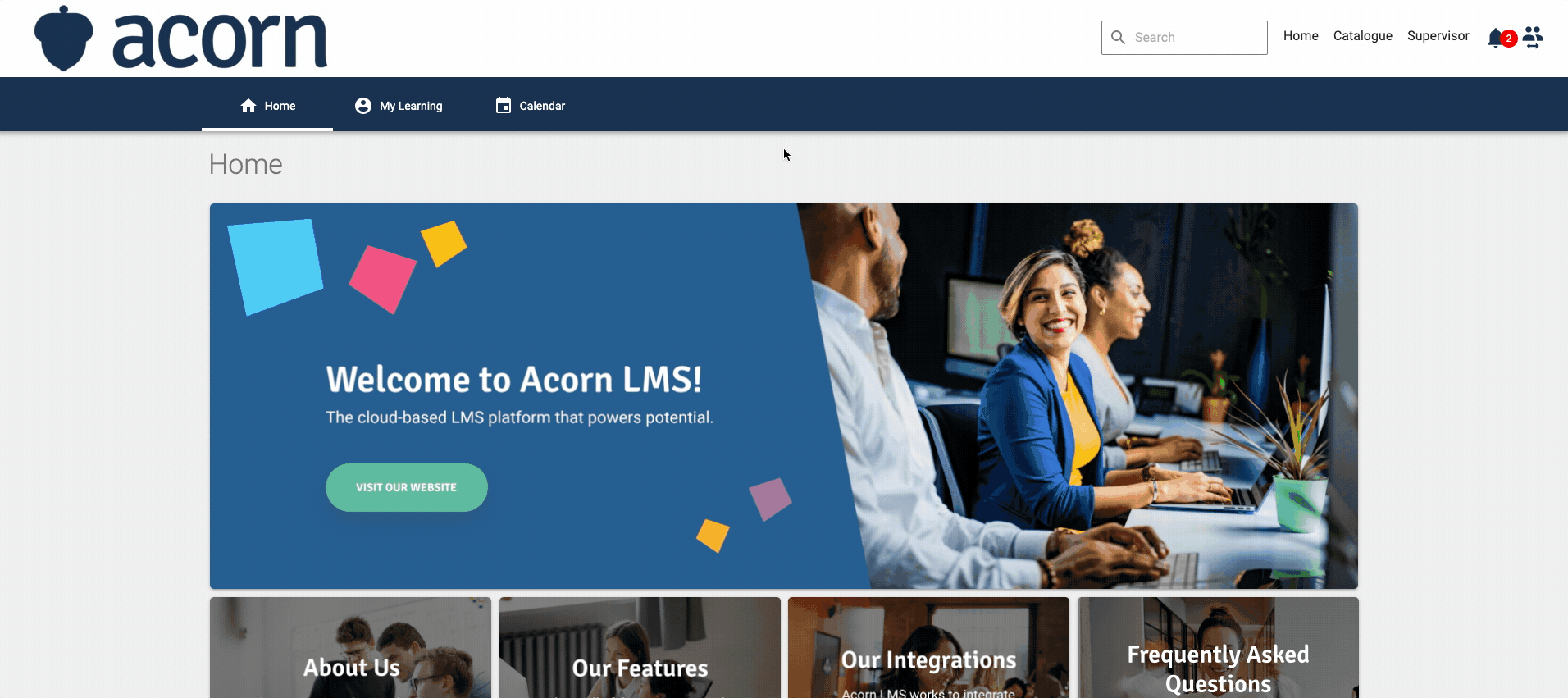 Supervisors are created in Acorn via the Bulk User Upload function or a HR user feed.
Enabling Supervisors via a Bulk User Upload:
1. Follow this guide to start a Bulk User Upload.
2. When filling out the "Example_User_Upload" spreadsheet, fill in the 'manager_username' column with the user's Supervisor's username.
In the above example, acorn.supervisor1@example.org will become the Supervisor of Acorn End User 1, 2, 3 and 4.
3. Follow the rest of the guide to complete the Bulk User Upload.
If you have a HR user feed configured, please contact support for further assistance setting up Supervisors.
0
0
Was this article helpful?
0 out of 0 found this helpful